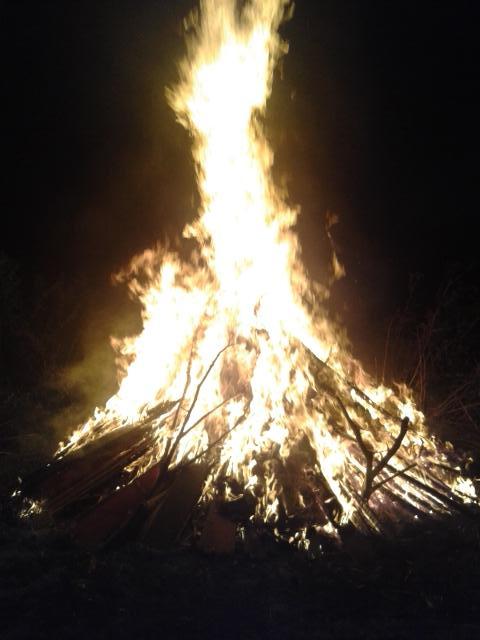 I have had a lovely and unexpected weekend so far.
The leave year for Methodist Ministers ends on 31st August and I still had a Sunday to take. In some ways it would have been better to carry the 'spare' Sunday forward 3 weeks but this is not possible, so we had a full weekend at home.
I worked out that this is our first full weekend 'off' and at home for about 6 years: once you have had a summer holiday, perhaps some time off after Easter and maybe done the family round at Christmas there are usually no spare Sundays to just laze.
A weekend of walking with my children & an engagement party that I reckoned I would be home at around 10 ish spilled into the next day (funny thing: I end up talking about Faith and listening more in environments like this, between the beers, than anywhere). The next day bought football training: I like this so much, not so much because of the football, but the chance to mentor boys and see them grow. Then, my oldest got an emergency call up into the Village 2nd XI for a league match; as they were so short, they found me whites and kit and I played. A further call bought my youngest son to play.
I loved the mixing with a different group of people and finding out, after years away from umpired cricket, I could field pretty well: I even got to stand in the slips for the first time ever. I also liked watching my children close up & being part of this together. Plus: cricket teas, all 3 of you debuting for the same team at the same time, a playing member of MCC as part of your team & cricket, lovely cricket: what's not to like?
Then came some work in the garden that I never normally get to do. A friend turned up and we demolished a shed, made a bonfire and stood, exhausted, drinking beer feeling lit up inside.
And today? We get to travel and meet up with friends that we haven't spent proper time with for 5 or so years.
I wasn't expecting time like this; there have been so many unexpected welcomes, but today I feel blessed….