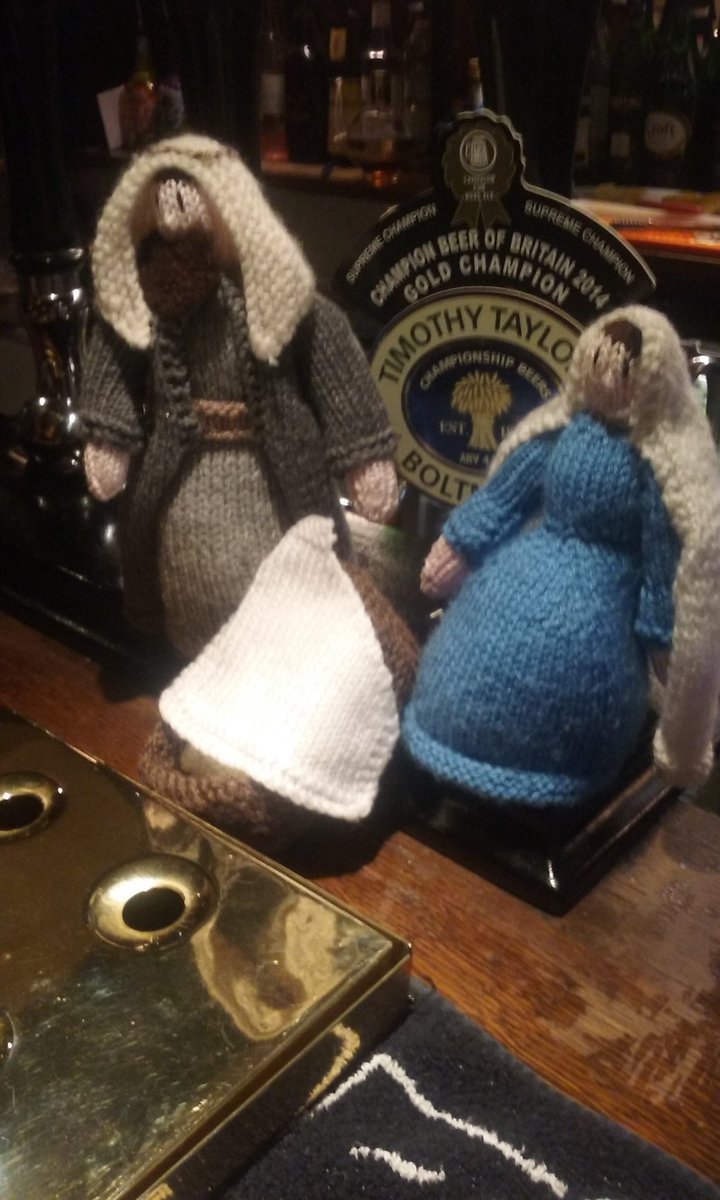 On the 6th Day of Christmas…
The church I go to does a Posada every Advent. It is a knitted nativity set. Households sign up to take it every night and the people behind it do a really good job of getting everyone to write in a journal, take pictures, light a candle, share a prayer etc etc. We like it; it helps us enter into the season.
Ours came on a Friday. I generally go to the pub on the Friday. I suppose I could have kept it at home, safe and sacred as a centrepiece, but I thought I would take some of it to the pub.
It was difficult, I guess- doing something like this in the pub, but some entered into it, even if various obscene suggestions were made (don't ask) about where Jesus was and one person tried to baptise Mary in a pint of beer. I think it was worth it: see the photo above of Jesus with the Landlord of the Inn (geddit?).
It got me thinking though: it would have been far easier to keep it at home- less threatening and less potential for embarrassment or accident. But then I thought; that would just be like the rest of us with our Faith….