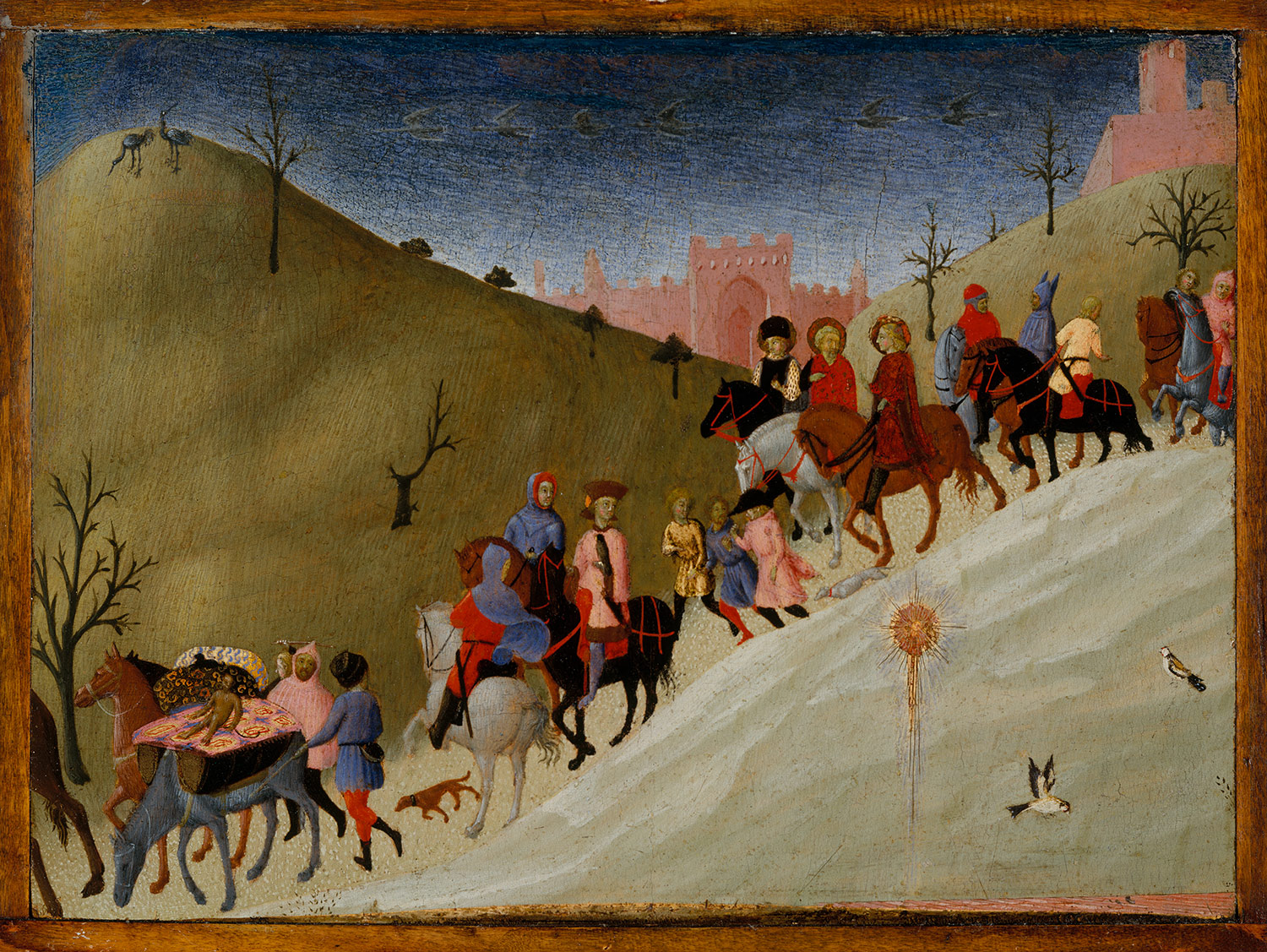 Today is Epiphany: 12th night- the last day of Christmas.
I have been drawn to the story of the wise men/magi/kings a lot this year. It is a very strange story: why include people who are complete outsiders in the centre of the story & people whose practices are anathema to good Jews? If nothing else, it shows me that faith/spirituality is more about the outsider and the one who does not fit.
I remember the phrase: 'You only love God as much as you love the person you love the least.' If nothing else, it stops we having warm, drippy thoughts about spirituality. You ain't that spiritual if you have a nice life and just mix with those like you.
Just before Christmas we held a 'Messy Church'- someone came, who I believe had Muslim heritage. I asked them how they had heard of what we did and they told me that someone had recommended it. This other person also had Muslim heritage. And I thought of stargazers from 2000 years ago.
I also used this meditation on Sunday- I might have got it from an Iona source- I like it.:-
There will be no camels; we are going on horseback, at least for some of the way.
 And we won't arrive there a few hours after everyone else. It will be weeks, perhaps- or months.
 We are not in a hurry. That is not the way that we work; we are not Europeans.
 We will discuss the phenomenon- the star- and if it does not go away, and if we still feel curious,
We will travel.
We will look in the wrong place. Yes I admit that, because wise men, kings, astrologers, intellectuals- call us what you will- are not infallible.
 We expect a new power to emerge from the side of the old one. We expect the place that we seek to look like what our common sense thinks it will.
 We will be upset, angry even, to find that Herod is ignorant and that his living space is not the birthplace.
 We will find it hard and it will make us feel daft to bow the knee to the son of refugees.
And all of this… all this upset will be made harder when it comes to travelling back and we discover that we have to go home by another way.
 That is the trouble with God. He does not let you leave as you came. He sends you back, stripped of what you thought was the way things are supposed to be, making for home by another way.
Amen