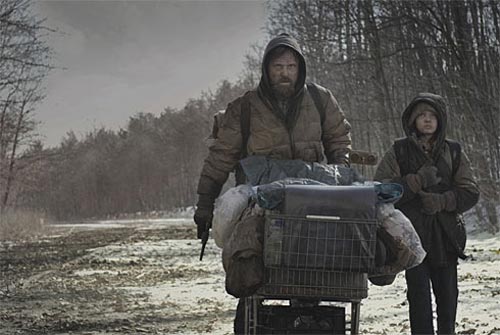 Plot:unspecified world disaster- man and son make their way south to find warmth and encounter misery; that's the happy part….
The most emotionally draining film I have watched so far, perhaps because I am the father of two young boys.
A well acted film, but not one if you want light relief after a traumatic meeting (believe me I tried it) or a feel good film involving improbably wealthed (a new word there) W.A.S.P.s in an even more improbably constructed plot (with spin off brightly coloured plastic toys free with McDonalds Happy meals).
Just the kind of film to make a Monday, monday…