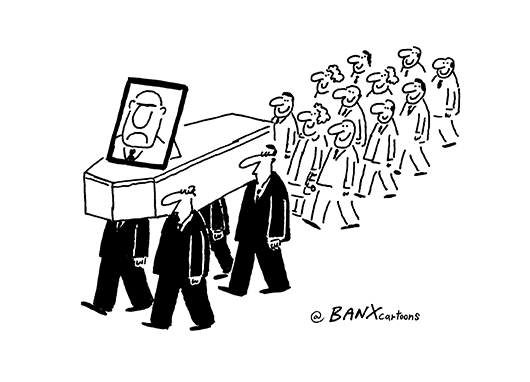 That is the kind of title that would turn most people off: we don't talk about death in polite society- mostly we ignore it until it knocks on the door of those we know and our world is devastated; we never expected this.
I'd never encountered a humanist funeral until the very staid and traditional local vicar led one in his Parish Church.
It was several years ago: the village doctor had died- the vicar knew him and had been visiting him as his cancer journey drew to a close. The vicar had suggested that as the funeral was going to be large, the parish church was the only place big enough to hold the funeral. Knowing that the doctor was atheist, it was the only appropriate response. The dying doctor spoiled the purity of the humanist ceremony by insisting that The Lord's Prayer be said as he said to the vicar: 'It is your church'.
That was an eye opener for me. I'd been fairly 'orthodox' before that moment. I could understand the idea that people might want something different, but that seemed 'wrong'; we provide something and if you don't like it, you can go elsewhere. If someone 'edgy' had have done what the vicar did, it would have meant something. Someone staid and traditional and so comfortable with that that his God was bigger got through to me.
I have a confession to make; my name is the Reverend Graham Peacock and I sometimes lead humanist funerals.