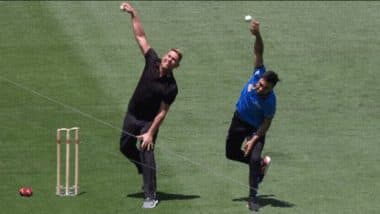 'Is he always like this?'
Someone said these words to me a week on Sunday ; cricket nets had finished, but my younger son kept going when everyone else was packing up; leg spinner, googly, topspinner, practicing, practicing and checking length, line and that his foot was behind the crease, all in anticipation of the season that was to come.
I said that he was and that he was the same academically: incredibly focussed and had been for years,  with a clarity of purpose that was distinct.
Two days later and within 24 hours, all club nets and Yorkshire Cricket Board nets had stopped and GCSEs had been cancelled: the focus of 4 years or so had (at least temporarily) gone.
In different ways, the same has happened for tens of thousands of teenagers. Although very significant to them, of incomparably greater gravity, millions have been thrown into an uncertain economic future, those on the edge who can't post grinning selfies from well stocked and large houses will fall off that edge, thousands will die and the possibility of a worldwide recession looms.
I know that 'we will get through this', or in the national mythology 'We survived the war' (which conveniently sidesteps the fact of millions who didn't and more whose lives were permanently affected) although it may take many months for some measure of social normality to return: years for economic stability, but just at the moment, I want to lament what is lost.
'By the rivers of Babylon we sat and wept
    when we remembered Zion'.
Sang Boney M, borrowing from the Psalmist & continuing with
'How can we sing the songs of the Lord
    while in a foreign land?'
I think it is only when we truly let go and lament can the scale of our loss come home- how can we sing those songs?- but also the seeds of our renewal and rebirth be effectively planted.
One day, this will be over, one day we will walk freely again, one day we will rebuild, but things will never quite be the same again. Maybe there will even be a cricket season and maybe youthful promise will not have been snuffed out by this long lay off & maybe there will be once again be the intoxicating sight of a spinning ball curving through the air, dipping, before pitching, ripping away leaving a batsman confused… maybe….I do not know, but just at the moment I want to stay with the poignancy of those last few balls delivered and lament what is gone.